FishFam Christmas coming soon to a live stream near you
https://fishfam.link/fishfamnews/FFJu52xn/FishFam-Christmas-coming-soon-to-a-live-stream-near-you
Share
Posted on 12/08/2021 by
Santa Claus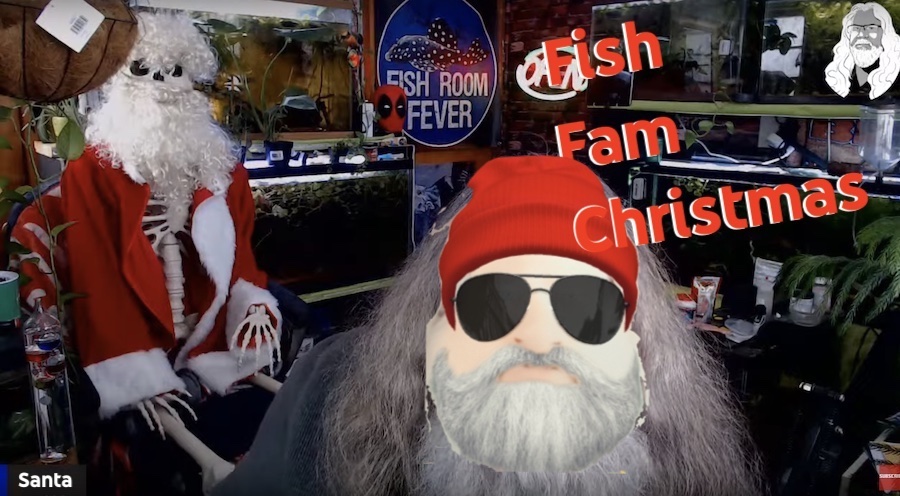 All you need to know about the FishFam Christmas event coming to a live stream near you.
Santa Claus was able to secure almost $10,000 in cash and prizes that will be given away to 42 Channels at random during the last two weeks of December. Santa Claus will work with channel hosts arranging prizes and date and time he will show up on their stream to pass out presents. The channel host will be determining how prizes will be given away during their stream.
Starting back in June, Santa Claus began working with the FishFam and vendors to bring presents to all qualifying FishFam Live-streaming Channels. Below is a recap of the rules you need to know if you are a channel helping Santa deliver presents or hoping to receive presents.
Channels are not allowed to tell anyone the date Santa will be coming on their livestream to distribute presents between the dates of December 18th 2021 and December 31st 2021. You may only receive one present from Santa. Santa only gives out presents to boys and girls that are known to him and have made it on his nice list. If you aren't known to Santa some research will need to be done to ensure you are on the nice list before you may receive your present. If you happen to live outside of the United States and get a present your present will be substituted for a $50.00 USD present.
Any questions about FishFam Christmas? You can contact santa@rikostan.com
Special thanks to everyone in the FishFam who contributed to FishFam Christmas as well as donations and sponsorship from vendors and others including

K & S Customs
Guide to Aquarium plants from Hummel and Lukhaup autographed
Channels Participating that you should be subscribed to with live notifications turned on.

Download this video