Free RC Beams Art Studio aka Beccs Fish Room Art for Patreons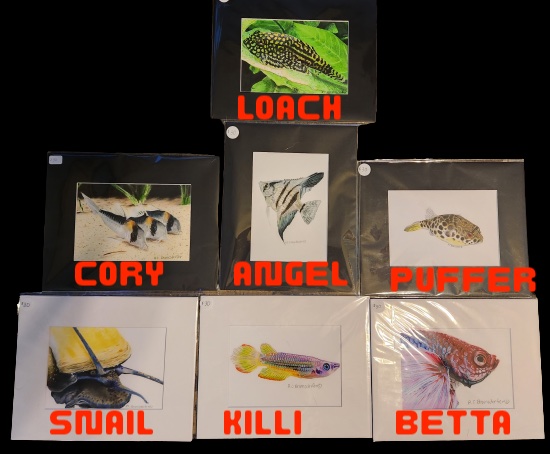 Have you been or will you be a 4-month or longer Patreon of FishFam.link in 2022? Then you qualify!! Keep reading to find out how to claim your art.
I purchased 50 pieces of Art from RC Beams Art Studio 5x7 Matted Prints aka Beccs' and am giving them away free of charge to any person who has been or will be a Patreon of FishFam.link for 4 months or more in the year 2022.
Simply, email matt@fishfam.link with your Name, Address, and Choice. Within a few weeks, the amazing piece of art will arrive in your mailbox.
Q & A
Q: What if I want the art but haven't been a Patreon for 4 months?
A: Increase your pledge amount so that you hit $20, that is what I'm using to decide who qualifies.
Q: What if I want one that is no longer available?
A: Sorry, selctions are first come, first serve. There are 7 amazing pieces to choose from.
Q: What if I'm international?
A: No problem.
Q: Who pays for shipping?
A: FishFam.link is paying for shipping.